Digital Guestbook & Video Keepsake
Welcome FL Destination couples! Your big day in Florida is right around the corner. Quilted gives you instant access to heartfelt messages from friends & family, even if they won't be in attendance, for a keepsake you'll cherish forever.

Let Everyone Share Their Love


Quilted brings you a unique offering in partnership with FL Destination Weddings with a fresh twist to traditional wedding guestbooks by uniting your loved ones in an interactive, digital experience. Here, you can gather heartfelt messages, cherished memories, and well-wishes from friends and family, regardless of their location. Whether they'll be in attendance for your big day or not, we make it easy for the most important people in your life to support you during this special time. In addition to giving you instant access to these messages from loved ones, our service lets you transform these precious sentiments into a captivating, cinematic keepsake that you can cherish forever. We offer a range of packages tailored to fit every budget and aspiration, making it easy for you to seize the moment and preserve your wedding day memories in the most personalized and meaningful way.
The Quilted Guestbook Experience: How it Works


In less than five minutes, set up your custom digital guestbook. First, enter in a few details about your wedding. Choose up to 3 questions or topics for your guests to respond to straight from our library, or even craft your own! Then, generate your unique URL and QR code, and start inviting loved ones to contribute.
No more hunting down hashtags. Gather heartwarming videos, photos, and messages from friends and family, near and far, and monitor the responses easily from your personal dashboard. Enjoy unlimited invites, with no length or size limits on responses.

Enjoy immediate access to beautiful messages from your guests, giving you something special to enjoy while you wait weeks or months for your professional photos and videos to come in. Upgrade to have all contributions stitched into a treasured keepsake video, professionally polished.
Sample Wedding Guestboook Video

Want a better idea of what a Quilted Wedding Guestbook keepsake video looks like? Watch an excerpt below from a Gold Package. Most final videos range between 30-120 minutes long, but can be shorter or longer depending on number of questions and participants.


Frequently Asked Questions

What is Quilted's Digital Guestbook & Video Keepsake?
Quilted's Digital Guestbook & Video Keepsake is a unique, interactive platform that lets you gather video messages, photos, and text from your friends and family. It is a perfect way to collect heartfelt messages, stories, and well wishes from everyone, regardless of where they are in the world. The Video Keepsake is a professionally edited montage of all these wonderful moments, available as an add-on feature with our Gold and Diamond packages.
How does the setup process work? How long does it take?
The setup process for Quilted is simple and fast. In just five minutes, you can set up your personalized digital guestbook. Select up to three prompts to guide your guests in sharing their messages. Choose from our curated list or create your own.
What kind of questions or prompts can I choose for my guestbook?
You can choose from a variety of prompts provided by Quilted, ranging from heartwarming to humorous. They can be questions like "What's your favorite memory with us?" or statements like "Share some marriage advice." You also have the flexibility to create your own unique prompts.
How do I share my digital guestbook with friends and family?
Sharing your digital guestbook is as easy as sharing a URL or QR code. You can send invitations directly through our platform, add the link or QR code to your save-the-dates, wedding website, or even print them on signage for the wedding day.
Can guests who are not able to attend the wedding participate?
Yes, absolutely! One of the biggest advantages of Quilted is that it allows for global guest participation. Friends and family who are unable to attend can still share their messages and feel part of your special day.
How can I view the messages, photos, and videos from my guests?
All the messages, photos, and videos from your guests can be viewed instantly from your dashboard. It's a live feed of love, advice, and well-wishes from your loved ones.
What is the Keepsake Video? How is it created?
The Keepsake Video is a professionally-edited montage of all the responses received through your digital guestbook. Our team of professional editors stitches together all the memories into a downloadable video that serves as a lasting keepsake of your special day. This feature is available with our Gold and Diamond packages.
What is the key difference in the Diamond Keepsake Video?
Our Diamond package allows for full customization of your keepsake video, including ordering of clips, adding additional photos & videos, removing certain responses, and audio enhancements. You get two rounds of revisions to ensure you are completely satisfied with your keepsake.
Can I download the individual responses from my guests?
Yes, all the individual responses from your guests can be downloaded directly from your dashboard by selecting the 'Download Guestbook' button.
What are the different packages offered by Quilted? How do I choose the right one for me?
Quilted offers three packages: Silver, Gold, and Diamond. The Silver package includes the core features like unlimited invitations, instant access to content, and unlimited media storage. The Gold package adds the creation of a professionally-edited Keepsake Video. The Diamond package includes everything in the Gold package, plus full customization of your video and two rounds of revisions. Choosing the right package depends on what you value the most - from just collecting memories to having a fully customized and professionally edited video keepsake.

"I'm so thankful for the extra mile that quilted took to make my mothers 80th Birthday special. She loved the video and it is going to be a keepsake for years to come! Thank you QUILTED!"
"Appreciated the customer service and the quality of bringing all of the video clips together! A great gift that my dad has watched over and over."
"Such a meaningful gift!"
"We had quilted to make a 70th Birthday Video for my mom! The platform was easy to use and the concierge service was responsive and helped us meet our timeline! Highly recommend!"
"She felt appreciated, honored, and valued."
"Wonderful opportunity to share love and show someone the difference they make in the world:)
It was way easier than I thought. My daughter appreciated the card she laughed she cried she felt appreciated, honored, and valued."
- Donna L., February 2023
"Great product..great memory maker!!!"
"Just completed 30 video tribute to my wife for her birthday from friends and family she has not seen in almost 30 years. Quilted is a very easy application for the non tech type to use and the results are outstanding."
Cherish Every Chapter: Relive the Memories That Led You Here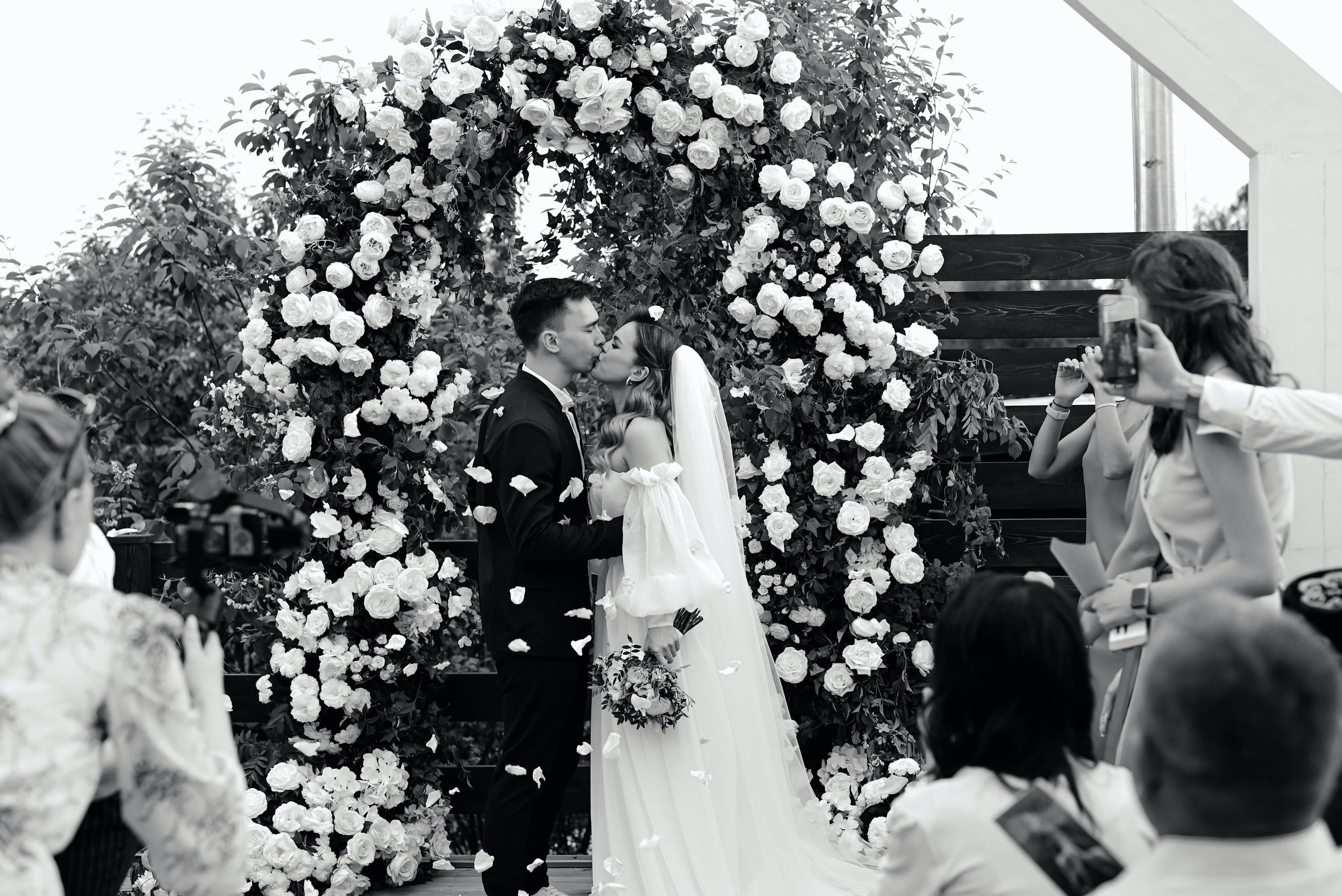 Quilted invites your loved ones to gather, reminisce, and honor the little moments and stories that led you to this day. Whether near or far, friends and family can share cherished memories, well-wishes, laughter, and the heartfelt stories that have shaped your journey. It's a space for shared reflection, love, and connection that echoes through time. After launching your Guestbook, all that will be left to do is kick your feet up and watch as a lifetime of your fondest memories and deepest belly laughs are recounted through the voices of your favorite people.